It makes us so happy to be able to highlight a FREE App that is of great use to the global community of the visually impaired, and uplifting to its volunteers. This app is accessible in more than 150 countries and in over 180 languages. The resource App Be My Eyes provides a connection between its approximately 113,800 blind/low vision and 1,919,500 sighted members. The blind can activate a call within the App using the VoiceOver accessibility feature. The call rings on a randomly selected volunteer's phone that is matched based on language and time zone. The two are then connected via live video for the volunteer to help with a variety of possible scenarios. It is completely anonymous and users have said they feel relief knowing they are not bothering the same person over and over again for help, encouraging them to use it more.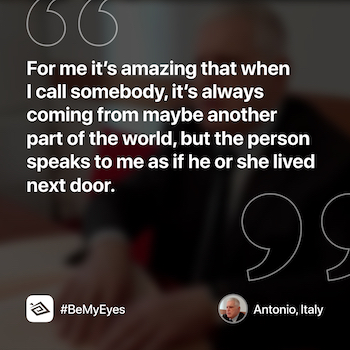 I myself (Lori) am a volunteer on the App and I recently answered a call where the visually impaired individual was about to put a big salmon in the oven, but couldn't be sure that they had set the oven to the correct temperature. The individual held the phone up towards the oven where I was able to see that it read 420 degrees, instead of the 425 it was supposed to be. They adjusted the oven again and it was then 430 degrees. One more try and it was just right! The whole call took about 1 min and the individual on the other end was beyond grateful and thanked me for the work everyone is doing on Be My Eyes.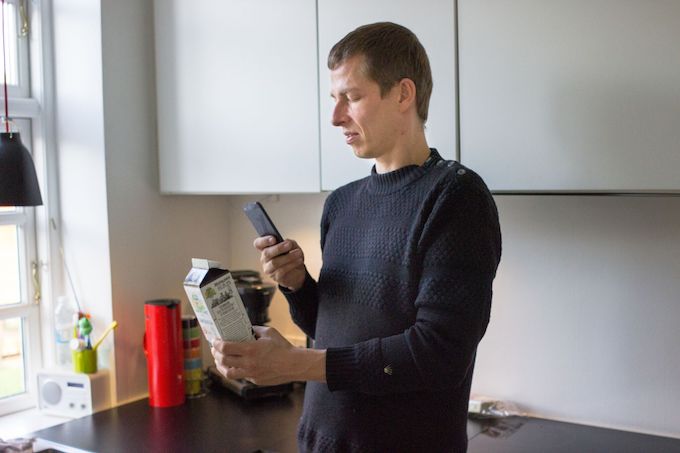 There are stories featured within the App each week, sharing the many different ways the blind have used Be My Eyes for assistance. Some great examples include: reading the numbers on a blood pressure monitor, checking the colour of a tie, a call from a video transcriber to get context of the footage, distinguishing between shampoo and conditioner, helping to convert a PDF file into Word format, enabling a download to a phone where VoiceOver could read the document later, finding dropped items, and many other conundrums that many of us might take for granted.
With so many volunteers a call gets answered within a maximum time range of 30 seconds. As a volunteer you will not receive a call very often. Please consider becoming a part of this loving helpful community, but more importantly, spread the word within the visually impaired communities as human connection is so very important.