There is a movement underway in the digital verse to make the internet more equitable for content creators. The goal of this movement is for content creators to fairly earn from the content they create, in addition to the platforms that host their content earning.
---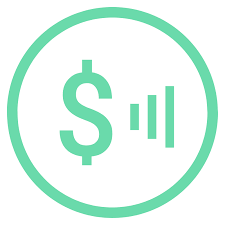 Web Monetization Standard
One such solution in making the web more equitable for creators is the proposed Web Monetization Standard.
---
How Web Monetization Works
Currently, in order for this to occur the website visitor needs to pay into a Web Monetization subscription and the website needs to be Web Monetized.
How this works is through the transfer of micropayments from the Web Monetization subscription of the website visitor to the Web Monetized site that they are spending time on.
The Technology Behind Web Monetization & Getting Started
Web Monetization is enabled by Interledger, who provide a simple, ledger-agnostic, and currency-agnostic method for the transfer of small quantities of money.
At present for a content creator to become Web Monetized they need to open a digital ILP-enabled wallet with GateHub or Uphold, and set up a Payment Pointer. Next they need to sign up for a Creator's Account with Coil, and finally begin to enable Web Monetization on their content. Coil helps direct creators in the different ways that they can Web Monetize their content. We are also building a course on the StoryToGo Classroom site to help creators get started on Web Monetizing their content online.
---
Web Monetization Resources and Web Monetized Content
To help you to navigate the Web Monetization ecosystem, we have created two libraries on our site and a Web Monetization Course.
Please let us know of any additional Web Monetization Resources or Web Monetized Content that we should be adding to either the Web Monetization Resource Library or the Web Monetized Content Library in the comments below. Thank you!
---
Support Content Creators
If you want to help support the Content Creators whose work you spend time on, we encourage you to purchase a Coil subscription for $5 US / month. As one site that helps offset our costs with Web Monetization, I can tell you that the content creators whose content you spend time on will appreciate it.
Thank you!
---