Imagine being transported into an entirely new world, or see the world you know being transformed in fantastical ways: that is what immersive experiences can deliver. Traditional classroom learning can be restrictive and at times dull, but virtual reality (VR), augmented reality (AR), and mixed reality (MR) can offer transformative learning experiences that are novel, interactive, and exciting. There is nothing quite like the immersive experience that this media and these technologies offer.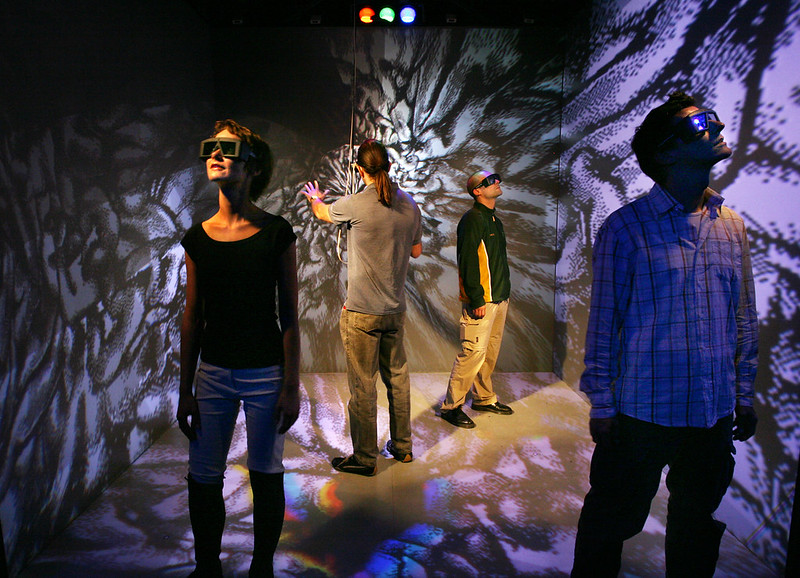 Immersive media and technologies are an emerging and booming market that is becoming increasingly mainstream. There are applications in not only education, but also entertainment, healthcare, manufacturing, retail, and the list goes on. We will no doubt see these technologies all around us in the near future, and it only makes sense that the field of education should keep up with this technological trend.
For this OER, we are honing in specifically on immersive experiences in Natural and Cultural History Education, in order to provide focus for an otherwise substantial subject area. There are many examples of immersive experiences currently being created and utilized in this area, and we think that there is great potential in this area for the future. This serves as a great starting point for thinking about the inclusion of immersive experiences in other fields.

---
What to Expect
Here's what you can expect from this mini open educational course:
An introduction to Immersive Experiences.
Deep dive into three types of immersive experiences (market analysis, applications, cost of ownership, limitations, future potential, etc.):

VR – Virtual Reality
AR – Augmented Reality
MR – Mixed Reality

Discussions and polls throughout.
Future forecasting of Immersive Experiences and their accompanying technologies.
---
Course Developers
Johannes Wielenga
Johannes is a Social Studies and ELA teacher in secondary education, having taught every grade from 7-12. Since he started teaching 7 years ago he has always attempted to incorporate technology into his classroom, as his endeavours before becoming an educator were in the technology world. Johannes always had a love for integrating technology with education and the MET program at UBC is grounding his passion with pedagogy, theory, and realistic ideas of how to push this interests forward.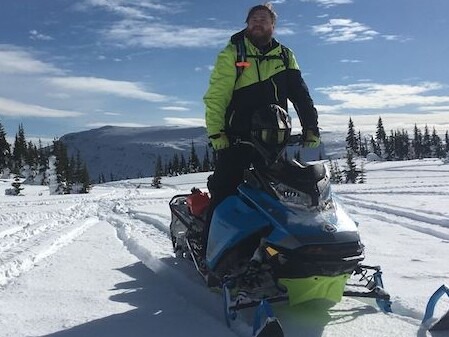 Johannes would be thrilled to discuss ways in which immersive experiences can be incorporated into grade school classrooms, or help conceive of ways that immersive experiences can be used in natural and cultural history education. Aldorath73[at]gmail.com
Yannick Wong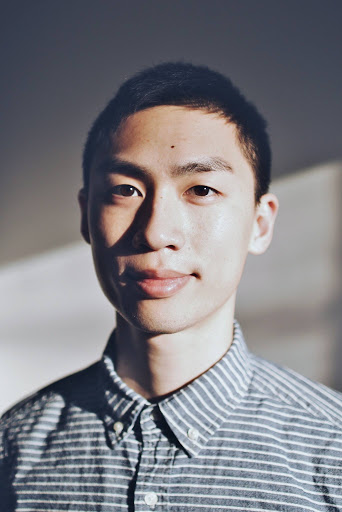 Yannick is an instructional designer working at a private college that offers online programs. It has always been his goal to deliver learning experiences that learners would be excited to take part in. The most exciting learning experience he has taken part in has been with immersive technologies.
He started following this type of technology when Oculus first announced their Kickstarter campaign for the Rift VR headset back in 2012 and has been enamoured ever since. Yannick later purchased the Rift CV1 for himself and the experience only exceeded his expectations. The awe and wonder that he experienced with VR really inspired him to think about how this technology can be used to make learning more interactive and exciting, and thus began a long journey of him championing the use of immersive experiences in the field of education.
Yannick is always happy to chat and strategize about ways of using immersive technologies in education. Yannick3126[at]gmail.com
Erica Hargreave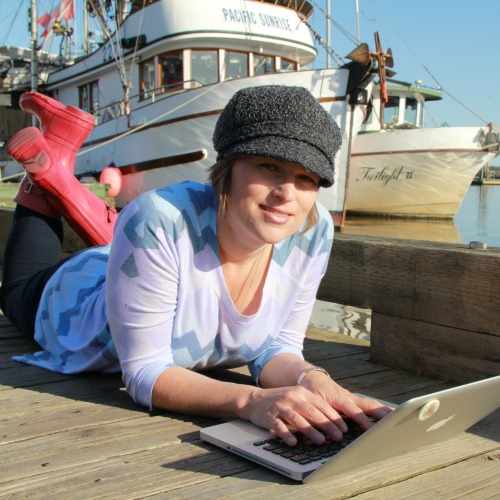 Erica has had an eclectic career working as a storyteller, natural and cultural history educator, teacher (of grade school, post-secondary school, and community education), journalist, and educational technologist. For Erica the exciting thing about immersive media and technologies is that it makes all the whacky ideas in her imagination possible. She is also excited by the possibilities that immersive media (and particularly augmented reality and mixed reality) hold in untethering natural and cultural history education from within the walls of a museum, by presenting the possibility of immersive learning experiences in historic spaces in our communities and throughout our parks and trails.
If you'd like to dream and scheme on the possibilities that immersive experiences hold, Erica would love to chat. erica[at]storytogo.ca