Immersive experiences hold a tremendous amount of opportunity at present as immersive technologies become more comfortable, user-friendly, responsive, and cost-effective. Thanks to the time, travel, and training savings that immersive technologies are currently creating in Industry, investment is being made into immersive technology companies, making the technology more accessible for personal use, arts and culture, and education.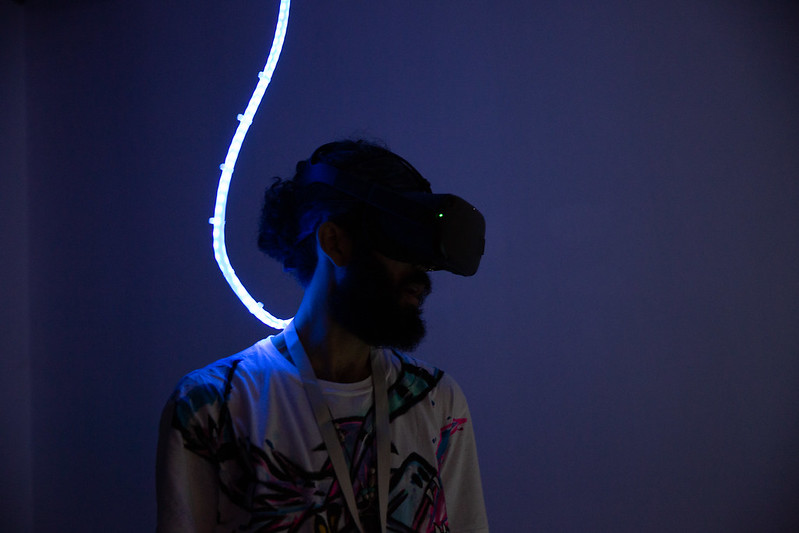 This presents many potential opportunities for developers to create immersive experiences for the arts, natural and cultural history, education, and entertainment.  That gamble at present, in terms of development, is developing immersive experiences that will remain contemporary with the swiftly changing technology and that preferably can be accessed through different forms of immersive technologies, like Spatial has demonstrated.  The importance of this has been highlighted in 2020 with concerns over Oculus no longer being supported.  Oculus in the past was the frontrunner in VR education, as they were investing in the development of educational experiences, like HoloLens is currently doing.
This begs the questions: If someone were to invest in you developing an immersive experience today, what would that experience be? Where do you think the opportunities lie? What challenges currently present a risk to you? How do you ensure your development stays relevant? Share your responses in the padlet below.
---
Thanks for taking the time to explore, engage, and share your ideas in this open educational course. If you feel so inclined, we would love your feedback on the course by sharing a rating, writing a review, or leaving a comment on the course home page.
Thanks so much!
~ Johannes, Yannick, & Erica