What are Immersive Experiences?
Immersive Experiences, also referred to as XR, Experiential Media, and Extended Reality, take users into a new reality or places virtual objects into a user's real world, enhancing everyday life with technology. In fact the goal of immersive technologies is to sensorially experience the impossible.
Included within immersive media are virtual reality (VR), augmented reality (AR), and mixed reality (MR). These are the major types of media that we will be examining in depth in this open educational course.
VR, AR, and MR
What are the differences between VR, AR, and MR? Here's a quick video that explains that:
Immersive Experiences in Natural & Cultural History Education
We are focusing on the area of natural and cultural history education in this open educational course since the applications and possibilities of immersive experiences are many and vast.
Natural and cultural history education refers to education that involves subject areas that include, but are not limited to: the arts, history, archaeology, geography, anthropology, biology, astronomy, and paleontology. Immersive experiences can give learners a chance to interact with something tangible in these subject areas that would otherwise be abstract at times, whether that is travelling through time, getting to see the inner workings a virtual organism, propelling through a blackhole, walking inside a painting … the possibilities are only limited by one's imagination.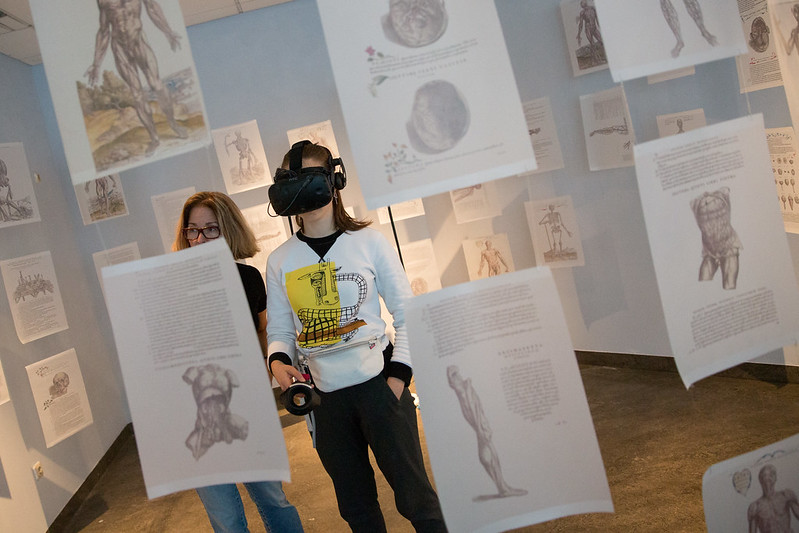 That is really the crux of the potential of immersive experiences: to make tangible something that isn't. From experiencing the cosmos in VR, to seeing a life-size dinosaur in your bedroom in AR, to petting that dinosaur in MR, these technologies bring experiences that one could only imagine in the past into reality.