We are fortunate to have a number of talented and forward thinking storytellers, artists, musicians, technologists, gamers, filmmakers, and educators working with us and crafting courses here. Read on to discover more about our instructors.
Jennifer Garcia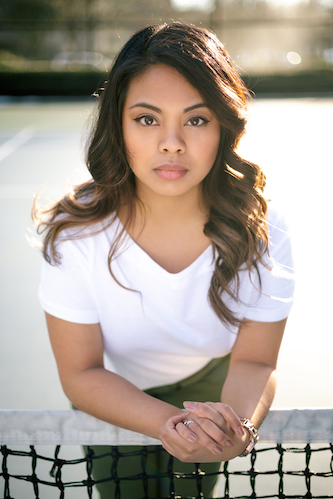 Jennifer Garcia is a teacher, actress and director known for her commitment, energy and unique style of engagement both on screen and in the classroom. After graduating from the University of Winnipeg and earning her Bachelor of Arts and Bachelor of Education, Jennifer has been utilizing her skills in her teaching career. Known for her joyful and bubbly nature, Jennifer is able to find success working with all ages of students. From toddlers to late teens, she is able to foster and develop each students' potential and confidence, while having fun in the process. Teaching abroad and throughout Canadian provinces, Jennifer familiarized herself in working in several types of classroom environments: from Primary Music, Drama and Musical Theatre, to teaching Kindergarten, and teaching high school English and Drama. As flexible as she is in the classroom, she is as a working actress in Vancouver. Jennifer has worked in the Film / TV / Theatre Industry for the past five years, working between New York, Winnipeg and Vancouver, actively auditioning for many shows, films and national tours based throughout North America. Jennifer is so excited to be on board with StoryToGo as an acting instructor, and to be able to spread her passion of acting and performance with her students!
Erica Hargreave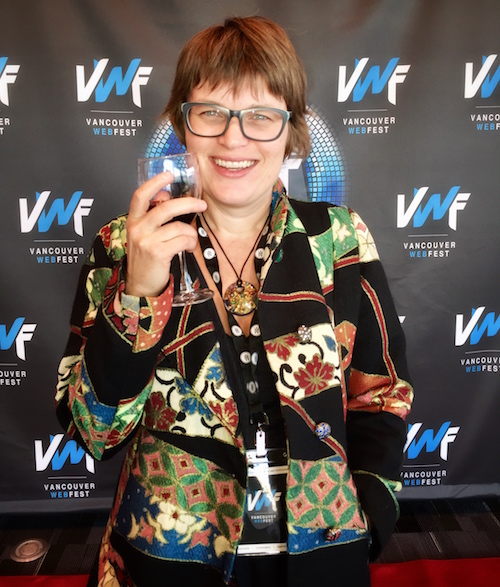 Erica Hargreave is an internationally award winning storyteller, who relishes in telling stories across platforms of media. Over the years, Erica has written for TV, magazines, books, the web and the education sector. She has worked as a creative producer for both TV and theatre, directed, and even starred in her own TV Show. Thriving on challenges and the desire to solve problems, Erica has been focusing her storytelling on emerging, digital and immersive media for the past decade and has been loving it. She loves to share this passion with others and help them to bring their stories to life too. This is something she speaks on around the world. As of late, Erica has been delighting in crafting web series spinoffs from her digital travel and culture magazine, Roamancing. In 2018, her series Naturally Ours placed in the top 7 web series in Canada in the Web Series World Cup, and in the top 50 web series in the world. Naturally Ours also ranks in the top 100 web series world wide of all time in the Web Series World Cup.
Kevin Ribble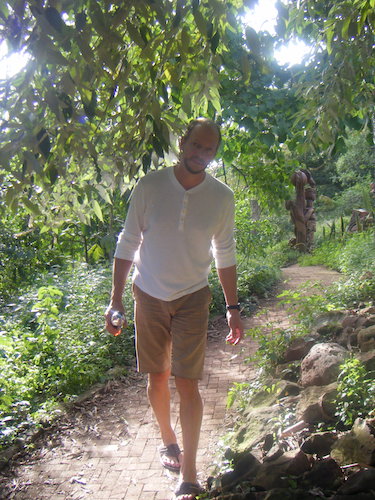 Kevin Ribble passionately coaches others to expose authenticity in voice, in work, in life. He has been on this mission as a faculty member at BCIT's Broadcast and Media department since 1991. Kevin toils with unanswerable questions more frequently than he'd ever admit. To fertilize potential answers, he studied adult education at the University of Alberta, then complicated matters with graduate studies at Simon Fraser University in the Communication department. This pursuit of academic life followed a dozen years in the media, including personality performance at LG73 Vancouver (in the embarrassing 80's). He also dabbled on the journalism front, the music side of the business, as well as management and consulting; Kevin is still not clear what he wants to do when he grows up. His ability to 'chameleon' between critical-thinking academic circles and the hands-on experiential world of media performance informs his diverse approach to business and culture. At heart, Kevin is a storyteller who recognizes the nourishing power of truly connecting with others.
Anne Webster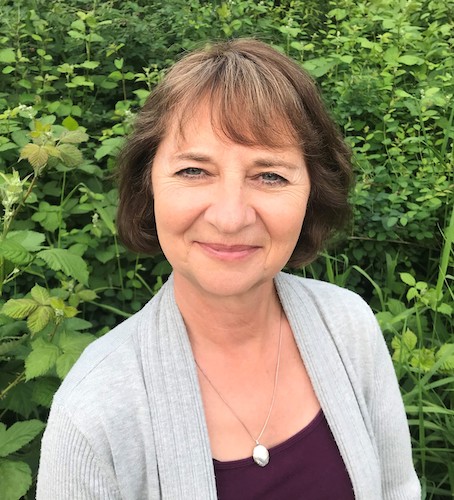 Anne Webster has been a pianist, music specialist, and elementary school teacher her entire career. She holds a B.Ed. Degree with a double major in music from the University of British Columbia, and she has an ARCT Piano Performer's Degree from the Royal Conservatory of Toronto. With her extensive music background she has taught music in schools, classrooms, studios, as well as in-home private piano lessons. Her students have ranged from ages 5-18, as well as adults. She has enjoyed playing and teaching a wide variety of musical styles from classical to popular, and she considers herself very adaptable to the varying interests of her piano students. In the last few years in addition to teaching piano, Anne has been tutoring students to help with their schoolwork, and she has also been teaching child actors requiring school on movie sets. When not teaching, her interests include long walks, bike rides, pickleball, reading, and travelling.
Lori Yearwood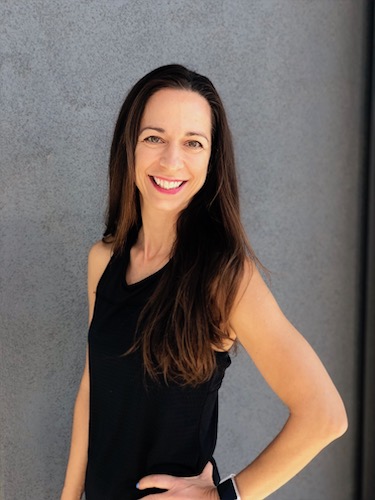 Lori Yearwood has flowed her way through an eclectic life of teaching. A self proclaimed lifelong learner, she has picked up new skills and adapted herself to thrive within all of her different career adventures. Here at StoryToGo, she infuses her background of storytelling and academic teaching within the instructive courses she has both helped to create, and will teach. Lori is also a certified Yoga Instructor, which has added to her repertoire, having now taught classes for corporations providing fitness breaks for their employees, mindful breathing and relaxation at an addiction recovery hospital, in-home privates, and full studio classes full of energy! As such, she is also bringing health and relaxation breaks to our online learning collective with our virtual gym / health and wellness retreat.