With social media being at the forefront of many media and communications positions, it became evident that all of our BCIT journalism, broadcasting and media students, along with the many professionals from a variety of industries that take our part time studies courses would benefit from having an opportunity to master skills in emerging media and cross-platform content delivery.  As such, we are very excited to be offering a Cross-Platform Storytelling and Content Marketing Statement of Completion combining four outstanding courses.
This group of four courses takes you from the basics of personal applications of storytelling and social media, through to advanced business content marketing and the creation of cross-platform storyworlds, providing a foundation to work within broader reaching aspects of digital and social media, including building your brand through the development of community, as well as more advanced analytics.
---
Students in this program will take the following four courses:
From traditional broadcasting to podcasting and viral video, new methods of reaching an audience are developing all the time -yet good storytelling and pure human communication will never become obsolete. The focus of this course with lifelong storyteller and radio personality Martin Strong, is creating compelling and powerful content that will stand out in this cluttered new media landscape.
Let's face it. Most of us have set up social media accounts, but do you know the subtle nuances of using your social media effectively or how to standout in the space over the non-stop buzz of social media noise? Ultimately, understanding the story you wish to tell is key, along with the art of being able to tell a good story. That is the focus of this course – identifying the story (whether for personal branding, business or project based) that you wish to tell in the digital space, and learning to manipulate social media tools to better tell that story. This will include: building yours or your business' social media presence, identifying the best social media platforms for your story, and learning social media time management around your digital storytelling.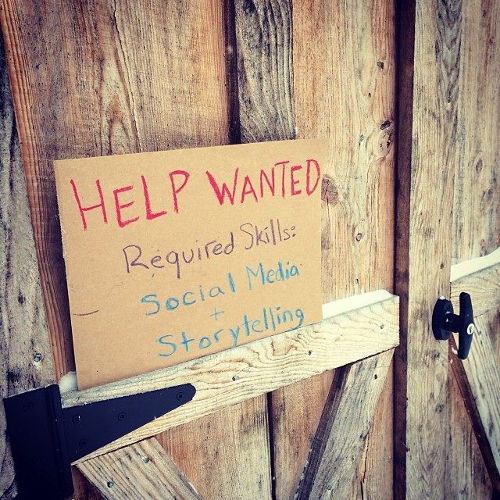 As the 'social' part of 'social media' would suggest, so much of being successful in the digital space is about engaging and building communities. It is for this reason, that Erica Hargreave, a pioneer in convergent, transmedia and digital storytelling has been successful in building engaged storyworlds. Ultimately this is what she will help you to build in this course – a storyworld around your cross-platform storytelling endeavours (whether for personal branding, business or a project). This will include utilizing WordPress to build a professional website, social media engagement, niche audience building, creation of and participation in a digital storytelling campaign, and developing a long term strategy for continued community engagement.
The marketing world is all a buzz with the terms 'social media' and 'content marketing', but what does it all mean and how does one really apply quality content creation, in other words storytelling, to market with digital and social media. Darian Kovacs, the principal of an award winning Digital Marketing and PR firm, will empower students to look at creative strategies using storytelling to drive audiences to act online around products / services being marketed.
---
With all four courses being offered online, we have made it convenient to fit into the schedules of working professionals and students wishing to advance their skill set. Students will be able to manage their weekly schedules in these courses, on their time, and can take them from anywhere in the world. Registration is open with all, but Social Media Content Marketing, being available starting in September.  Please don't hesitate to contact us if you have any questions about this program.  We hope to see you soon!